We're excited to announce Thanx Web Ordering, a turnkey web ordering experience that delights guests and drives direct ordering revenue. The new web ordering experience offers an exciting alternative for restaurants looking for a more modern, brand- and food-forward experience without the heavy costs and burden of developing and maintaining a custom solution.
You can check out Oath Pizza's web ordering experience here.
This new experience builds upon the already available industry-leading 4.9-star mobile ordering experience (to see an example, check out Oath Pizza's mobile app). Like the mobile ordering offering, the web ordering experience is modern and intuitive, with a responsive design that puts beautiful, bold images of the restaurant's menu at the forefront.
Flexible, branded design
The new web ordering experience allows restaurants to put their brand front-and-center, empowering guests to explore the menu without logging in, and showcases food throughout with bold, beautiful images at every step.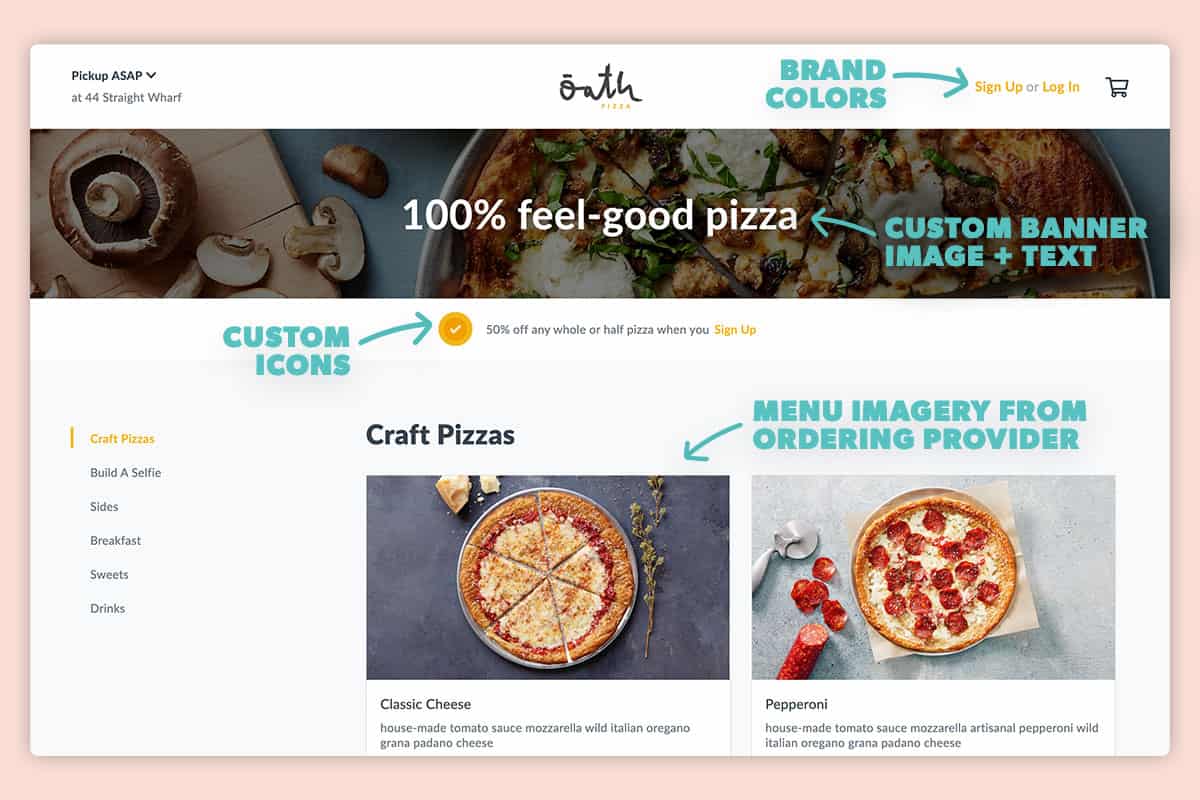 Location Intelligence
Guests can quickly review the ordering location and ensure the correct pick-up or delivery time has been selected. Thanx web ordering utilizes Thanx Location Intelligence which uses a series of inputs (for example, previous order location, GPS location, and IP address) to predict the guest's location automatically, allowing the guest to verify location at checkout, rather than asking them to enter this every time at the beginning. This enables menu exploration without administrative hurdles for the user.
Rewards Integration
Thanx also deeply integrates web ordering with rewards, offering a compelling incentive for guests to order directly from the restaurant rather than placing the order on a third-party delivery site like DoorDash or UberEATS. By transferring orders from third-party providers to their owned ordering channels, restaurants not only avoid paying high commission fees, they also capture rich information about their guests.
Guest Data Capture
Thanx web ordering tracks 100% of orders and links every order to a specific individual. Thanx also securely stores credit card data making it easy for the guest to reorder their favorite meal without re-entering the payment card and also allows guests to register that card for automated rewards.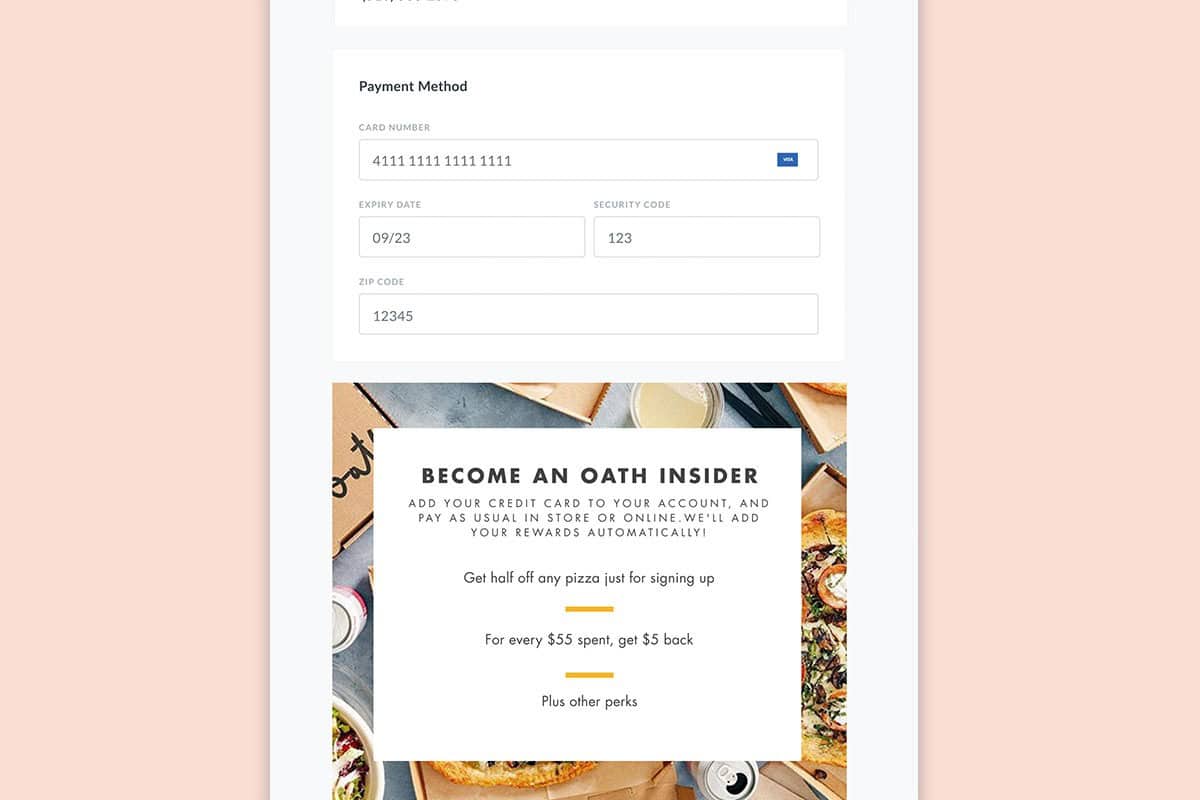 Upon card registration, guests earn rewards on both online and in-store purchases.
Capturing more data means restaurants better understand guest visit frequency and spend allowing for richer segmentation and personalized marketing.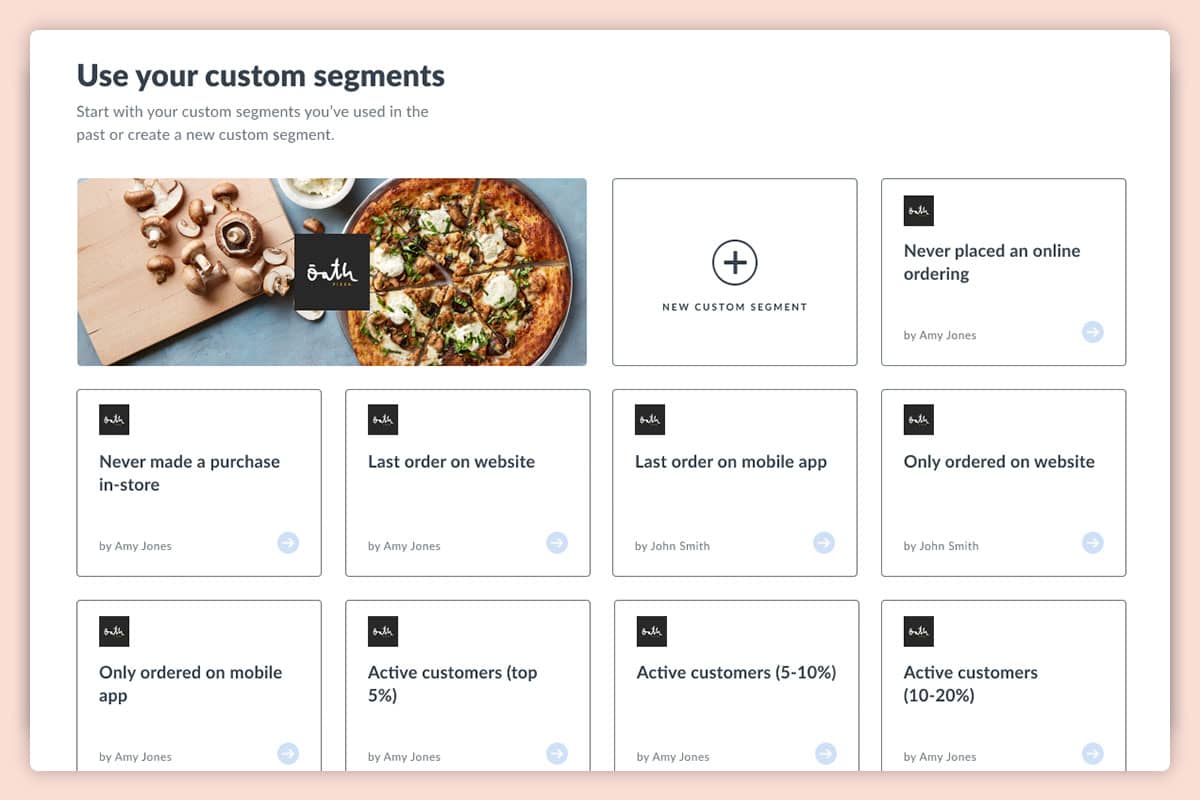 Restaurants can use this rich information to target guests based on online and in-store visit frequency, items purchased, average ticket and lifetime value and offer incentives to drive desired behavior changes. Orders can also be tracked back to digital ads including spend allowing for true attribution to customer lifetime value (LTV).
Summary of Benefits:
With this new offering, Thanx drives direct ordering volume and delights guests. Specifically, restaurants can expect the following benefits:
Direct ordering revenue through guest ease of use: The Thanx web ordering experience, like the mobile experience, allows the guest to explore the menu without having to jump through hurdles upfront. The desired items can be quickly selected and guests can complete checkout, with just a few clicks. Ease of use increases excitement from hungry guests and ultimately, reduces cart abandons and encourages repeat visits.
Capture future guest data in-store and online automatically: Web-ordering offers a highly effective data acquisition channel. With the Thanx web-ordering experience, restaurants can capture 100% of consumers into the Thanx CRM. Paid ad spend can be easily attributed to guest's orders allowing restaurants to measure the true customer lifetime value (LTV) driven by their advertising. Also, because of the Thanx proprietary credit card linkage, subsequent guest purchase data is automatically tracked.
Affordable, single-vendor solution: Many restaurants pay hundreds of thousands of dollars (if not more) to web development shops to create custom web experiences and mobile apps on behalf of their brand. Thanx offers an on-brand, multi-channel experience with symmetry across channels, at a comparably low-cost.
Seamlessly integrated with loyalty: Third-party delivery is a compelling alternative for consumers looking for their next meal. Loyalty benefits offer a great incentive to keep customers ordering directly from your site. Thanx web-ordering integrates rewards right into the user experience creating a meaningful reason to order direct resulting in more profits for the merchant.
Wrap up
Thanx Web Ordering is currently available to all Olo customers. We can't wait for you to start using Web Ordering and all of Thanx's powerful customer engagement and marketing automation features – schedule a demo today.