Introduction
Customer engagement can be tricky for convenience stores. Between 65 to 75% of convenience store customers buy gas but never enter the store, according to CSNews. So how do you engage with customers that pump, pay, and go?
A strong customer engagement strategy is necessary for convenience stores to survive. The real profits are made on in-store items, which is why encouraging customers to go inside C-Stores is so important.
To face challenges like this, C-Store owners have to embrace new strategies. By deploying a modern, automated customer engagement and loyalty program, C-Stores can capture robust data, engage customers, drive repeat business, and measure results in incremental revenue.
And here's the best part, C-Store customers actually want loyalty programs. Research shows one-third of C-Store customers would enroll in a loyalty program but their favorite C-Store doesn't have one. While customers are psyched about loyalty programs, you have to implement the right one to overcome the many customer engagement challenges faced by C-Stores.
We created this guide to help C-Store owners explore customer engagement and loyalty further. We'll look at the common challenges faced, and explore how C-Stores can close the engagement gap.
Customer engagement challenges of C-Stores
While getting customers from the pump into the store to make more purchases may be the biggest challenge, there are others, including:
Making the sale worth it
Even if you can encourage customers to make the trek from the pump to the door, now you're faced with another problem: getting them to make a sizable purchase. Picking up a soda for the road is nice, it's profitable, but it would be better if the customer picked up a bag of chips and a hot dog too.
As a C-Store owner, you want to increase individual sales to maximize revenue.
Driving customer loyalty
There are 154,000+ convenient stores sprinkled around the U.S. How many are in your area? Odds are you have competitors that are close by; maybe even across the street.
In a crowded marketplace, how do you get customers to remain loyal to your store? It's yet another challenge. Location and price are often the top two factors that customers weigh when selecting a C-Store, so many owners think the only way to drive repeat sales is to lower gas prices. They assume dropping the price by a penny or two could drive additional sales. But this can be a losing proposition that erodes margins and profits.
Getting customers to see your C-Store as a store
Since most C-Store customers are mainly gas-getters, they don't think of your C-Store as a regular place to shop. If their tank is full, they'll likely get milk and eggs at a grocery store, not at your C-Store.
You need customers to think of your C-Store as a destination where they can get what they need quickly and efficiently since they are already there. When a customer needs a few quick items, your C-Store should be top of mind – regardless of their fuel level.
Changing this behavior is tough and presents a real challenge for C-Stores.
How to overcome customer engagement hurdles
C-Store owners have to address these engagement problems with a modern solution. Using an automated customer engagement platform can remove many of these obstacles and enable you to engage your customers like never before adding real revenue to your bottom line.
A customer engagement platform can help you identify your best customers, drive sales through personalized rewards, and ultimately get pumping patrons inside your store and keep them coming back again and again. It can even help you avoid losing customers by automatically identifying customers that have stopped coming in and sending them targeted offers to come back. Win back campaigns have been proven to win back 49% of customers and drive 6X ROI.
Here's what you need from a customer engagement platform to overcome your challenges:
Access to data that defines your customer base
Who are your core customers? Research suggests C-Stores have several niche groups that make up their VIP base. Here's a look at the statistics from CSNews that reveal C-Stores best customers:
Consumers aged 35-44 are significantly more likely to be C-Store shoppers.
Consumers aged 25-34 are most likely to buy in-store items after buying gas.
Fifty-seven percent of parents report shopping at a convenience store on a daily basis, while another 43% shop on a weekly basis.
That's a good start, but now imagine being able to combine this knowledge with data from your customers. With customer engagement platform you can.
See which customers spend and visit most frequently. With a customer engagement platform, you can even see what customers are buying when they come in with item-level data. in fact, we capture over 40 different customer attributes.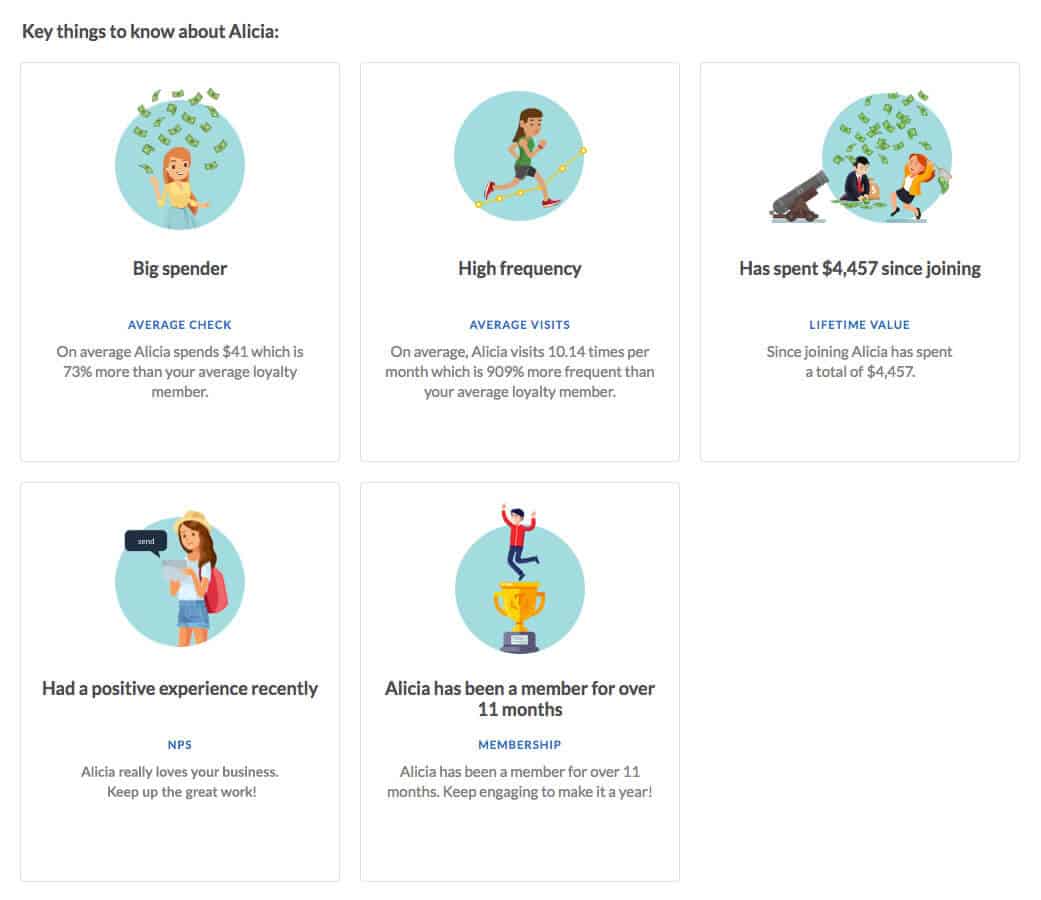 Segmentation that can change customer behavior
With data streaming in, we can segment your customers into specialized groups based on their purchase behaviors.
Segmentation is easy with the Segment Builder. We can divvy up customers into like-minded groups and create specialized messages for each.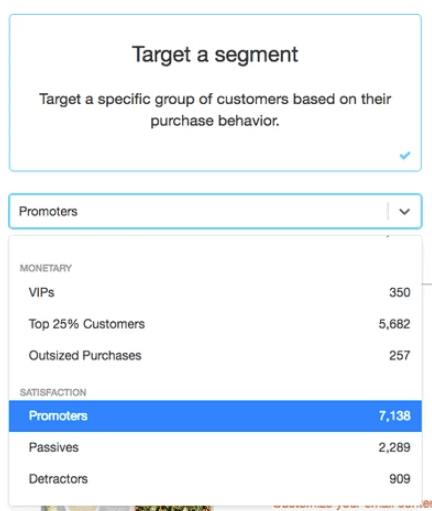 For example, you might have a segment of VIPs, for example, who spend the most money at your store and a group of Gas-Getters who don't make it into your store very often.
We can even segment customers based on their zip code, so promotions can be sent based on the C-Store they're closest to.
By segmenting customers into smaller groups, we avoid sending one-size-fits-allpromotions. Rather than blasting the same, 'free fountain soda with any gas purchase' to every customer, we can tailor each promotion for a more relevant – and profitable – experience.
It works. Thanx merchants drive 16x more responses with a segmented message than generic messages sent to everyone.
Personalization that's easy
Segmentation is the first part of personalization, next we create targeted and relevant messages to engage your customers.
A robust customer engagement platform will be able to reach your customers through multiple channels like push notifications and email that will resonate with each customer segment.
For example, let's say you want to get Larry Jones, a 25-year old man who fills up once a week on his way home from work, to come inside and make a purchase. In an effort to drive him from the pump to the store, you send him a personalized promotion for a fresh sub.
Offering promotions on fresh food items is a great idea since research shows ready-to-eat meals and fresh options like made-to-order sandwiches are in high demand from C-Stores, according to data from Nielsen.
Your message to Larry reads," "Larry, you've filled your tank. Now it's time to fill your belly! This week only, come in for 25% off any sub."
When Larry sees a message on his phone, he fills up and decides to go inside for a ready-made dinner.
The message shows Larry that you appreciate his business. Meanwhile, your C-Store gets a sale it wouldn't have gotten without a customer engagement platform and Larry's perception of your C-Store starts to change. Now he knows how amazing your subs are and plans to stop in again.
The ability to winback customers
Are your customers cheating on you with another C-Store? It's not easy to tell. If you're not tracking customer behavior, how will you know? You might notice a dip in sales, but you won't know which customers are spending less or which are coming in less often.
With a customer engagement platform, you'll know when a customer starts to stray. When we identify a change in customer behavior that indicates they are visiting less frequently, we can automatically send a targeted promotion to win customers back.

For example, if Kelly Howard, a 30-year old from San Francisco, is filling up two times a month rather than her typical four stops a month, you can send her a promotion to win her back. The message might say, "Kelly, we missed you this week. Stop by and get free chips and a fountain soda with a full-up."
Kelly gets the message, loves the reward, and plans to stop by after work to fill up and redeem her promotional offer. You've just won Kelly back.
With Thanx, you can automate the process too. Using AI, Thanx identifies a change in customer behavior and automatically sends the customer a promotion to revisit your C-Store. It's a feature that drives 49% of lapsed customers back into the store.
A modern app made for on-the-go customers
To keep customers coming back, you need a platform that's made for busy customers. Almost half of all C-Store loyalty customers say limited mobile capabilities are one of their biggest complaints, according to research presented by CSNews.
Make sure customers are loyal to your store not only through personalized messages but also with a mobile experience that's geared toward customer satisfaction.
With Thanx, customers add their credit card information for easy mobile payments and no hassle of punch cards or having to enter their phone number each time. And their credit card data is safe and sound as Thanx doesn't have or store it. It all lives with the credit card companies.
This all goes to show that the technology used to manage your customer engagement strategy is just as important as the strategy itself.
Wrap up
C-Store owners have wrestled with customer engagement issues for years. Bridging the gap between the pump and the store is a challenge but one that can be overcome.
To succeed, C-Stores should consider a customer engagement and loyalty platform that provides the data and tools necessary to communicate with customers on an individual level that has the ability to drive sales.
If you're ready to engage your C-Store customers, request a demo of Thanx to see how we can help you grow your business today.