As you may have seen, NFTs are currently trending across nearly all industries. It's no surprise marketers are excited to have the ability to offer creative, on-brand, customizable experiences to drive revenue. However, NFTs might not be right for everyone just yet. There are complexities associated with crypto-currencies and blockchain technology that many brands or consumers might not be ready for.
However, the time is right for every restaurant brand to move away from discounts and rote rewards. These types of incentives – discounts, coupons, freebies, etc. – are expensive to the bottom line and risk devaluing the brand. While they can be effective in customer acquisition or driving early adoption, an over-reliance on discounts is a race to the bottom when third-parties like DoorDash or UberEats come into play. On top of the steep monetary commissions and monopoly over customer data, third-party delivery aggregators have deep pockets to discount your product and will do so at nearly any cost to earn the transaction.
This is why Thanx is at the forefront of innovating non-discount reward loyalty. We have a laser focus on making it easy for marketers to create custom in-store or digital experiences to reward guests without relying on traditional discounts. This means brands can incentivize customers to order directly through preferred channels by offering exclusivity and access instead of expensive discounts. Equally important is that these incentives are on-brand, differentiated, and exciting enough to entice customers and earn their loyalty. Now brand marketers have the flexibility to reward customers with anything they can dream of, similar to NFTs, but without the exclusionary factors of crypto (Do all of your customers understand NFTs or even have a crypto wallet?). And we've done just that with Access Pass.
What is Access Pass?
Access Pass is a customizable digital asset restaurants can use to reward customers with bespoke experiences or exclusive benefits that can be redeemed in-store or digitally. Brands create the digital image asset for the Access Pass and make it redeemable for an endless variety of perks to any chosen segment of customers. Access Passes can also be limited to a specific time period to drive urgency.
How does Access Pass work?
Restaurant brands can select which specific types of customers they want to reward the access pass to any segment such as VIPs, active customers, or lapsed guests. Once rewarded, the customer can redeem the Access Pass through their rewards app. When ready to redeem, the Access Pass shows on the reward screen with a confirmation prompt followed by a secure countdown to ensure single-use if desired.
Other benefits?
Today brands are coming up with unique experiences by creating events on Facebook, running competitions on Instagram, or sending out mailers to invite VIPs to an exclusive dinner. But those experiences often get offered to everyone. Limiting those perks to just your best customers is a highly manual process and is near impossible to understand the impact on your customer behaviors.
Access Pass solves both of these problems. In addition to granting your Access Passes to only those customers you determine, because Access Pass is directly integrated into your Thanx CRM, it is simple to measure the return on your investment.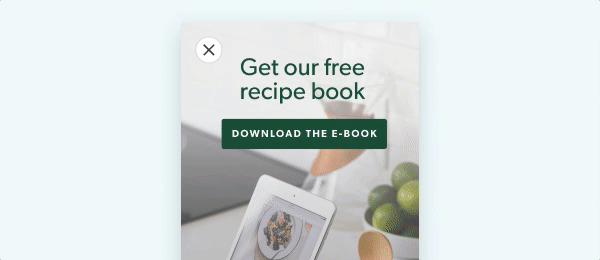 How can I use Access Pass?
With Access Pass, the use cases are limitless and we get it – it can feel overwhelming! Especially, when you've been historically limited to only coupons and discounts to drive customer engagement. The unprecedented flexibility in creating non-discount rewards offered by this capability means marketers are only limited by their imagination. Access Pass means restaurant marketers can embrace their brand identity across every touchpoint of their loyalty program.
Are you a Mexican taqueria known for your different varieties of salsas and guacamoles? Create an Access Pass to reward frequent customers with a salsa tasting flight with their next in-store purchase. Are you a farm-to-table brand with a celebrity chef at the helm? Create an Access Pass for a VIP chef dinner and cookbook signing. Are you a full-service restaurant with a distinguished beverage program? Create an access pass for a mixology class. Are you a thriving fast-casual concept with a booming lunch business? Create an Access Pass for your best catering customers to skip the line.
Below are a few more of the infinite use-cases for Access Pass:
Access to free or prime parking spots
Invite customers to an influence mixer
Allow customers to upsize their meal for no charge
Gift customers exclusive LTO merchandise
Access exclusive VIP seating areas
Grant customers unlimited toppings
Invite a customer to join an exclusive wine club
Give customers extended happy hour pricing
Hungry for more?
For additional ideas and inspiration on non-discount rewards like Access Pass, check out our Great Big Book of Non-Discount Rewards.
Still stuck on NFTs?
For the brands that are ready to explore NFTs for their more tech-savvy customers, you can even use Access Pass to award NFTs to a customer's crypto wallet.
Ready to dive in?
Schedule a consultation with one of our loyalty experts to see what type of Access Passes you can create for your brand with loyalty by Thanx.
Schedule consultation