Change the look and feel of your digital ordering UX on the fly!
Restaurant websites and mobile ordering apps offer precious real estate to message brand initiatives, especially now that more consumers than ever are relying on off-premise service.
But the ability to customize these interfaces is usually gatekept by external vendors or developers. With Thanx branded experiences, you have full control of the promotional content in your digital experiences. You can make updates at any time, right within the Thanx dashboard, without developers, code, or fees.
See it in action:
Thanx's newly launched One-Click Content Management System (CMS) is tackling all of these challenges. This new capability grants unparalleled hands-on control and flexibility over digital assets — such as homepage images, promotions, in-app banner messages, and more — within Thanx-built applications and consumer ordering experiences. Current Thanx merchants will also enjoy the detail our CMS offers to better understand their current brand digital configurations and interfaces.
With Thanx, you can independently change the look and feel of your digital experiences anytime in just a few clicks – no phone calls, meetings, emails, or coding required. With our user-friendly content management system, daily or even more frequent updates in key messaging can be done instantly without having to worry about long lead times or fees. 
Common use cases for updating your mobile app and web ordering UX include: 
Sharing a promotional campaign or discount offer
Promoting a new menu item or seasonal addition
Announcing a new location opening, brunch service, or extended hours
Messaging delivery, curbside service, or contactless dining options
Updating guests on safety protocols and other operational changes related to COVID
Promoting loyalty program benefits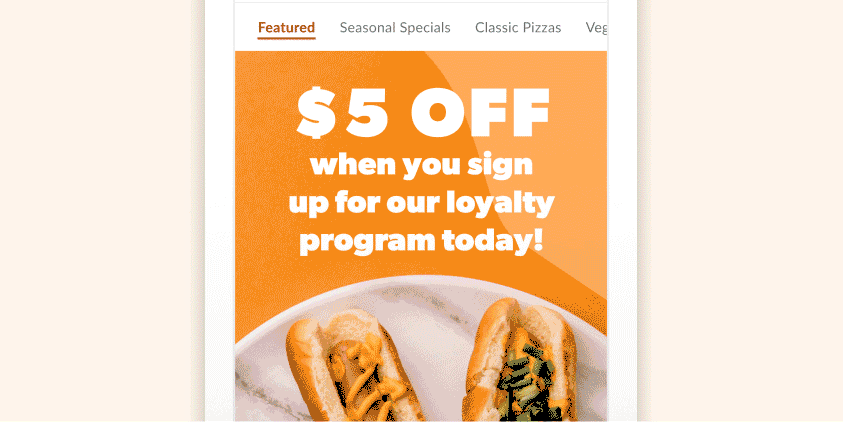 By eliminating the typical time-intensive development cycles and associated costs, you will effortlessly maintain consistent messaging across all digital channels and focus on what matters: staying top-of-mind and relevant to customers, no matter the changes.
We would love to show you how Thanx gives brands like yours the ability to adapt and evolve at the same pace as your customers. Schedule a demo to learn more today!