Thanx merchants with Toast POS can use item-level data to better engage with their customers. The partnership between Toast and Thanx opens up Thanx's robust SKU offering to our customers on Toast's point of sale (POS) system. With this integration, restaurants can gain an even deeper understanding of their customers by integrating item and staff-specific data into their customers' profiles.
What's included:
Item-level data
Thanx customers can view specific menu items purchased as part of a rich customer profile and can use that data to personalize how they engage with customers.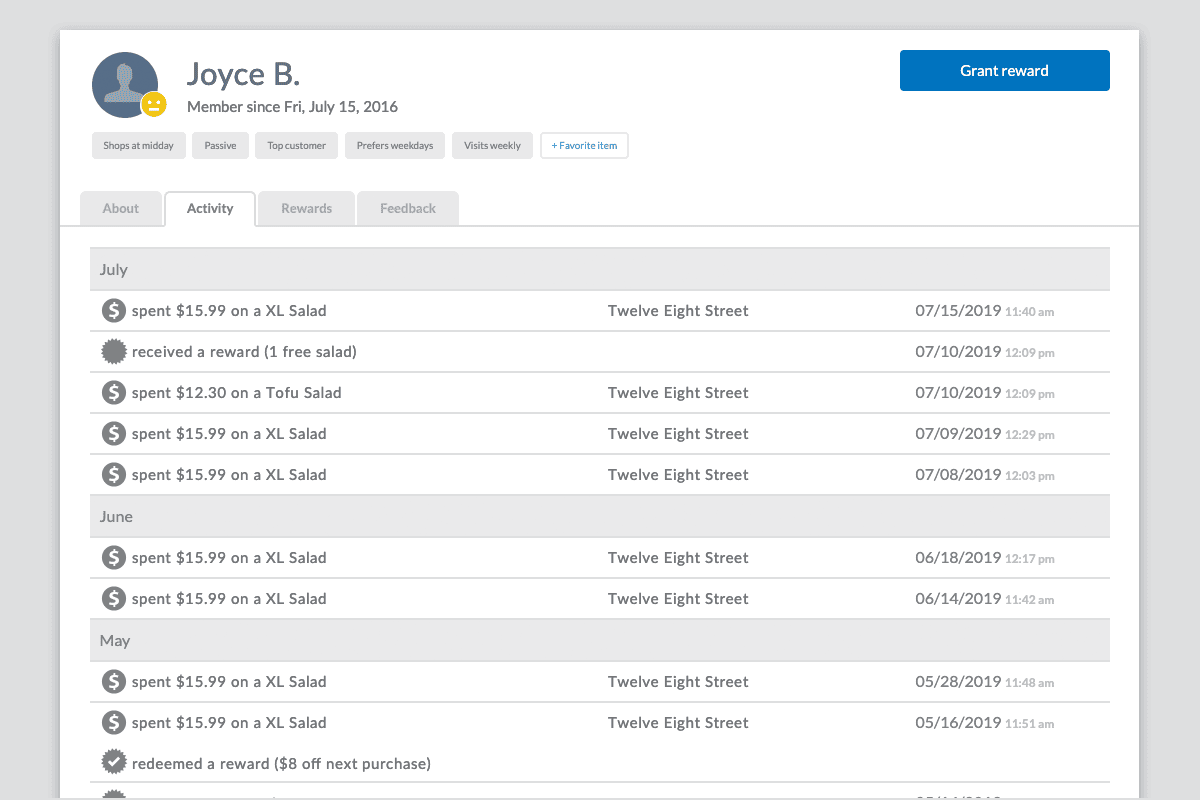 One-click marketing campaigns
Thanx one-click campaigns can send targeted offers based on previous order history, can deliver favorite items as rewards, and can encourage a guest to try a new item, just to name a few examples.
Detailed NPS
Item-specific data can be correlated with sentiment, offering helpful context to customer feedback. Staff-data can be aligned with customer NPS, as well, helping restaurants better understand staff performance as it relates to customer service.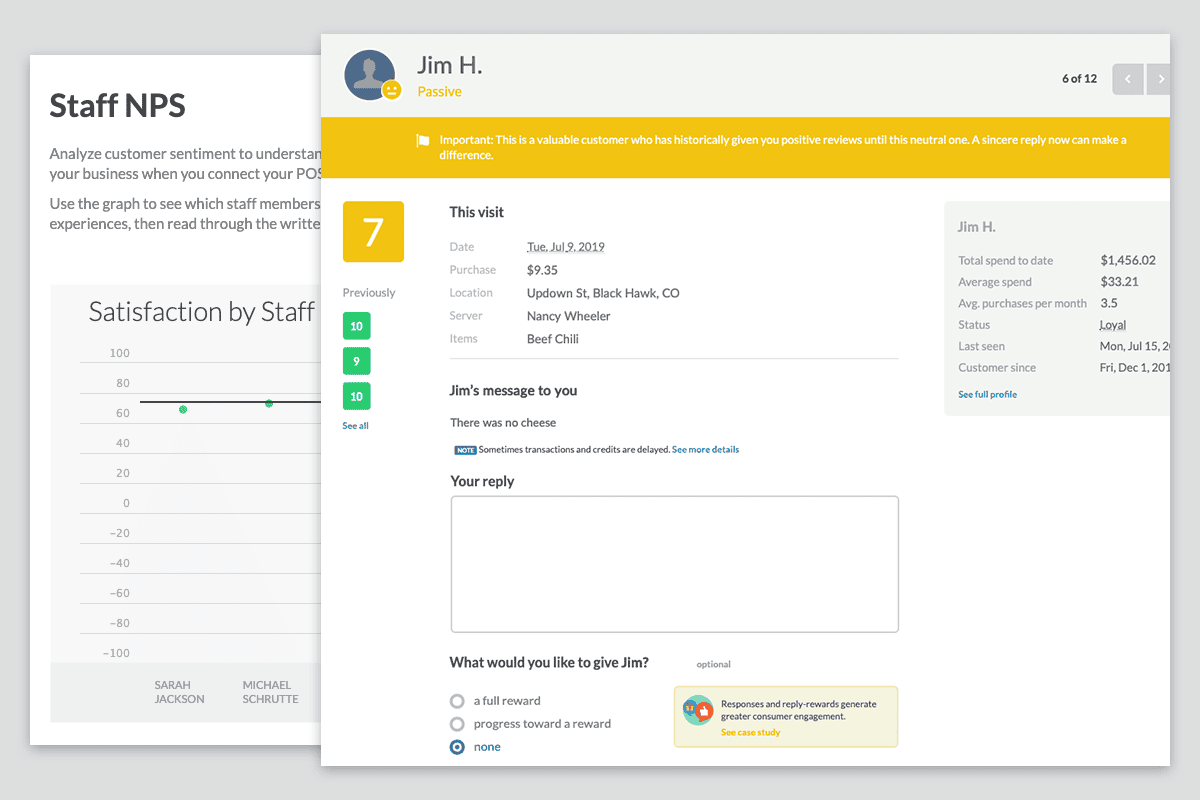 Example use cases:
Target families with notifications about new kid's menu items. Optionally include a free or discounted kid's menu item as an incentive.
Find customers who have historically purchased only non-dessert items and send an incentive to try a dessert item to increase the average check.
Server-specific NPS feedback allows merchants to better understand server performance.
Understand customer positive and negative sentiment through Thanx's private channel feedback based on items purchased.
How restaurants benefit:
For restaurants, sending targeted one-click campaigns using segments based on item-level data allows restaurants to create genuine relationships with guests. By deeply understanding the customer and their preferences, for example, knowing the guest's favorite items, their frequency of purchase, or their preferred meal times and using that information to build a more personalized experience, restaurants can build brand affinity and keep customers coming back for more. Contextual feedback allows restaurants to respond in a more meaningful way to complaints and compliments and staff NPS allows operators to reward star employees and retrain employees where appropriate.
Wrap up
We can't wait for you to try out our targeted item-level campaigns and all of Thanx's powerful customer engagement and marketing automation features – schedule a demo today and unlock the power of customer engagement made easy.For existing Thanx customers with Toast POS, the integration is simple and easy to set up. Contact [email protected] or your merchant success manager for pricing.