One of the most important strategic decisions restaurant executives can make is how to approach customer appreciation, rewards, and loyalty.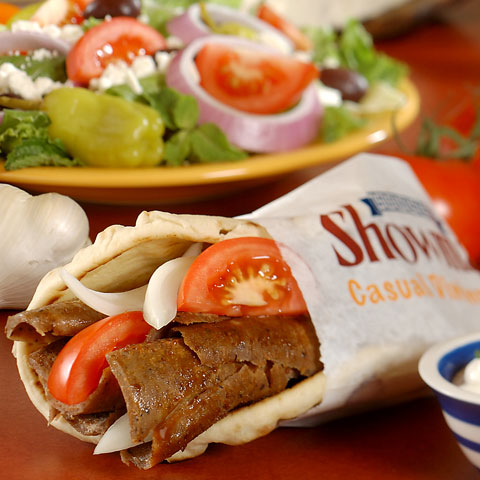 At Showmars, 80% of what we do is driving repeat business by giving each customer who walks through the door an experience that makes them want to come back.
Recently, my team and I went through the process of implementing a new customer retention program. We've been fortunate enough to add new locations, and we wanted to make sure we were able to deliver the same level of service and quality to our customers – no matter where they might find themselves in the Charlotte, NC area.
If there's one thing I've learned about loyalty and retention, it's that there are a lot of options out there. Finding and evaluating providers can be tough, so here are some of the most helpful tips I learned.
Use Technology To Enhance What You Already Do
Every loyalty, retention, or rewards company has its own value proposition and unique technology. Rather than hearing pitches from all these vendors and deciding which one sounded the best, we found success by considering how each vendor could help us do what we already do, only better.
At Showmars, we have worked hard to develop strong relationships with our customers by showing them our appreciation. So, we knew that we needed to find a loyalty solution that used technology to help us show customers our appreciation in the way that we would if we had enough time to interact personally with each one.
Evaluating customer loyalty providers through this lens helped us find the best solution for our business. Loyalty technology isn't about finding that one magic bullet solution that sounds the best. It's about finding that one solution that aligns with your brand.
Focus on Eliminating Hassle
Like other multi-location restaurants, my team and I work with multiple partners, integrate various IT systems, and manage employees throughout a large metropolitan area. As a result, we prioritized finding a new customer retention program that would introduce as little hassle as possible. An in-house solution didn't really make sense, as we needed to make everything easy – for our cashiers on down to our servers, managers, and customers.
We've tried several solutions in the past – everything from scannable codes to punch cards and point of sale gimmicks. However, new hardware, new software, and lengthy training made these solutions unworkable for our employees and customers.
We ended up going with a solution that turned any customer credit or debit card into a loyalty and rewards card. Customers receive reward notifications directly to their mobile phone. Once we stripped out complexity from our program, we started seeing more success.
Take Advantage Of Direct Customer Feedback
When we first launched our loyalty program, we didn't really anticipate creating a customer feedback loop. However, mobile has made it easy to engage customers directly and foster higher customer satisfaction.
In our program, after customers make a purchase, they can use their phone to immediately let us know how we're doing. We respond immediately. Whether customers have a positive or negative experience, we can take action, which I think pushes us to the next level of customer loyalty. By addressing all issues within twenty-four hours, our customers return in thirty-six.
Before launching our program, we did well interacting with customers in-store. However, oftentimes the people with the best insight are the ones who leave without saying anything. Now that we have a system in place to solicit their input, we've expanded our capabilities by 10X.
Lean On Your Vendors For Help
If I could wish for one thing to help my business, it would be more hours in the day to get more things accomplished. Fortunately, loyalty providers can help free up your time. Lean on your client success manager for assistance with tasks like pulling detailed reports and training employees to ensure you can focus on other day-to-day responsibilities.
She'll chuckle when she reads this, but I've asked my Merchant Success Manager Caroline to "Make sure that I don't have to do anything." And she's pretty good about doing just that.
Over the last year, we've been lucky enough to build a strong retention program with over 4K unique customers. Using rewards, we increased our average check size by 37%. Customers who redeem rewards spend 70% higher than normal, which not only cover our costs but also add incremental revenue. Loyalty works for us and the customer response has been very positive.
This article is a guest post to the customer retention and loyalty blog from David Prosser, executive vice president of special projects, IT, and human resources at Showmars, one of the leading restaurant brands in North Carolina. For more information about the Showmars loyalty program, you can read the articles on DM News and Loyalty360.