An improved experience with proven results
Starbird, a long-time Thanx customer, decided to move from their ordering provider's default ordering UX to Thanx's web ordering front-end when they saw a massive improvement in conversion, loyalty sign-ups, and CSAT. Read the case study above find out why Thanx outperforms.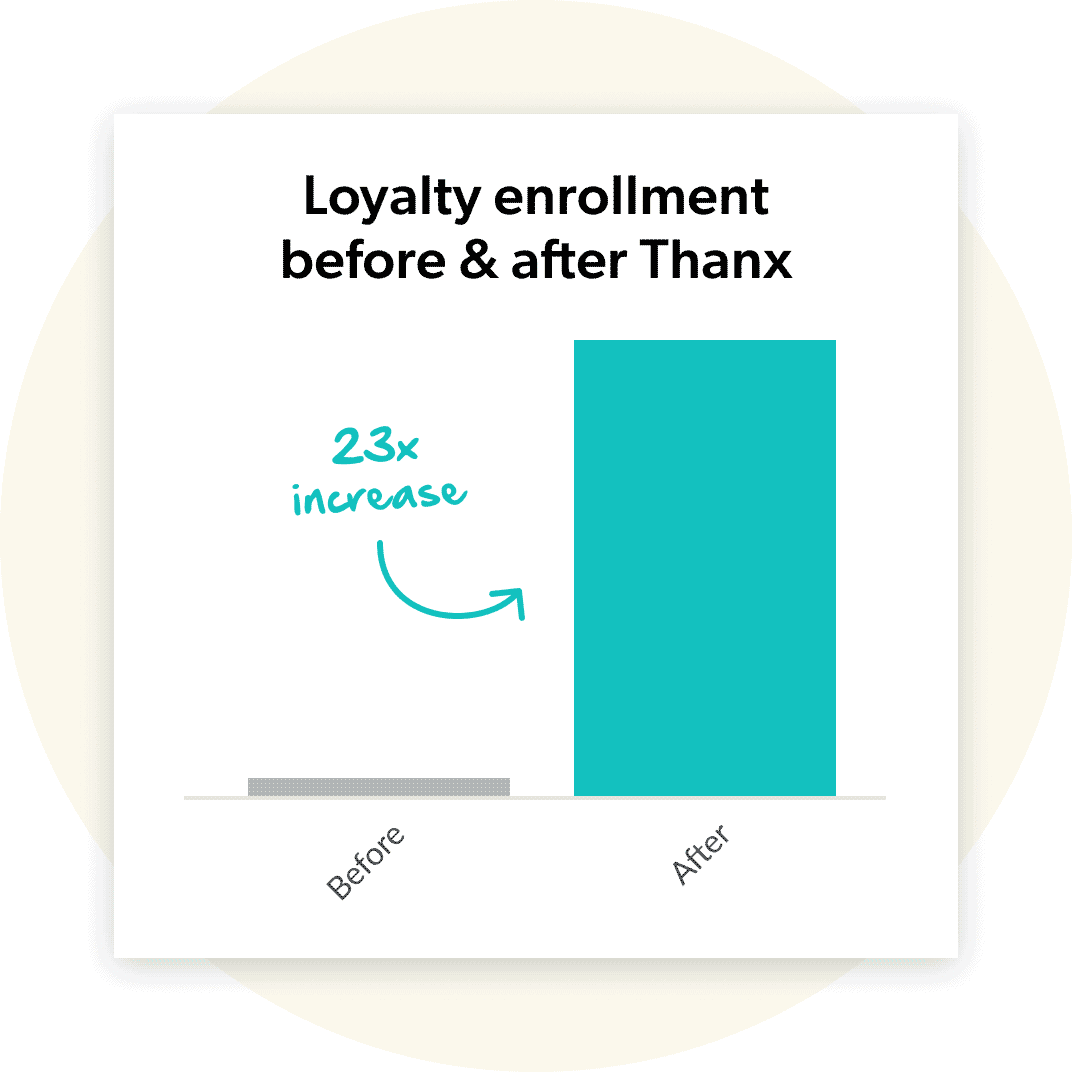 Effortless loyalty enrollment
While their previous online ordering front end experience created needless friction throughout the digital enrollment and ordering process, Thanx's digital ordering front-end automatically enrolls customers into loyalty. Starbird found that customers were 23x more likely to enroll and participate in loyalty when enrolled through Thanx's digital ordering platform. With Thanx's online ordering front-end, customers remain logged in and can enjoy features such as one-click re-ordering to rapidly place orders without the barriers.
More data = less risk
Because the overwhelming majority of customers weren't enrolling into loyalty with the legacy online ordering provider, subsequent in-store purchases failed to be tracked. These missed purchases equated to as many as 3k per month, creating a grave risk of over-discounting. Thanx's proprietary credit card integrations track every digital and in-store purchases effortlessly for guests. While their previous online ordering platform lacked basic e-commerce tracking, Thanx makes it easy for restaurant brands to integrate with Google Analytics functionalities. The Starbird team can now better understand critical metrics like conversion rates, trends in items abandoned and purchased, and more.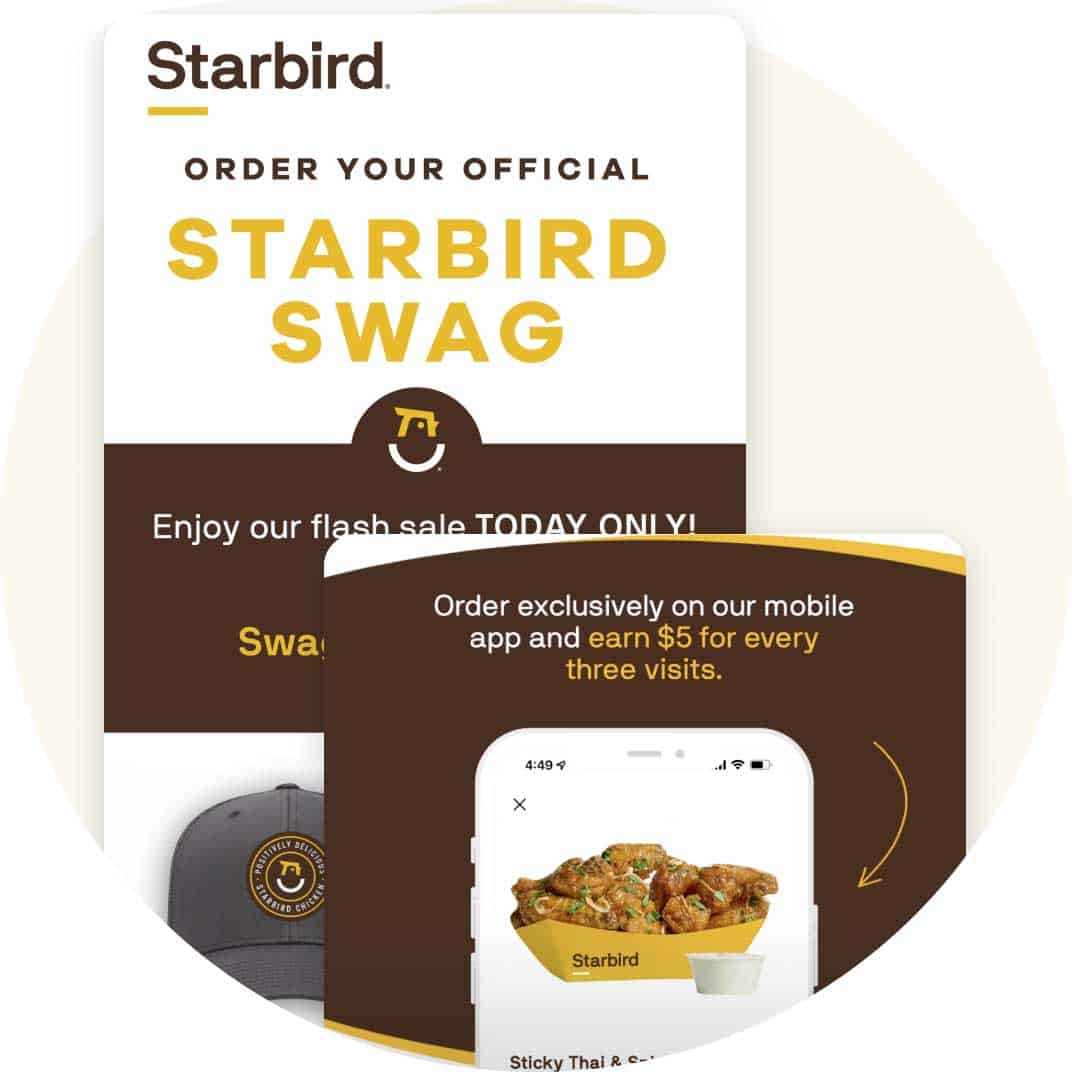 Better protection from 3PD
Since Starbird is now using Thanx's front-end experience, Thanx discount and non-discount rewards can be promoted directly within the ordering and check out flow. For example, Starbird can now offer Hidden Menus to drive engagement and direct ordering. These perks incentivize customers to order from Starbid's owned channels, protecting their customers from third party delivery aggregators, who retain all of Starbird's customers' data as well as steep commissions.
See for yourself.
Learn more about Thanx's implementation and account support services and read the full case study here.