Chief Creative Officer Mark Crumpacker's bleak outlook towards the Chipotle loyalty program reflects his inability to implement a program that actually works. Huge brands like Starbucks, Marriott, and Southwest have all acknowledged the power and value of a having kicka$$ loyalty program (I should know; I'm a member of all three). However, as someone who enjoys more than just the occasional Chipotle burrito bowl, I've often wondered why Chipotle has lost touch with its customers in the loyalty department. Where is the Chipotle Loyalty Program?
Playing it fast and loose with customer loyalty
Chipotle's Chief Creative and Development Officer Mark Crumpacker has taken a stance against loyalty programs, citing to analysts, "We don't believe the general supposition that loyalty will make less-frequent customers more frequent." While this is a blow to burrito enthusiasts worldwide, I understand why Chipotle feels this way: They've invested heavily in loyalty programs that were hugely ineffective (case in point: you probably don't remember their now defunct "Farm Team" program).
Source: YouTube Chipotle isn't the only large company that has fallen prey to poorly executed loyalty programs — plenty of high-profile companies still use punch cards and POS-integrated programs, which are not only weak in gathering data but also extremely annoying when it comes to actually transacting (no, I'm not gonna enter my phone number during checkout, stop asking). So, when Chipotle and other companies think "loyalty", they're stuck in the past, still shuddering from the trauma of the punchcards of yore. Chipotle and Mr. Crumpacker would be WAY more interested in building a chipotle loyalty program if they understood that they don't have to be anything like "loyalty" programs from the past. There's a new loyalty paradigm in town, and it's driven by mobile, transparent data, and a customer experience that deepens the relationship between merchants and brand loyalists — a departure from the slighted "rewards" programs that give stuff away indiscriminately, masking themselves as loyalty programs but functioning as discount mills. Chipotle is falling short with its best customers by failing to look to tech-forward, exciting ways to thank burrito loyalists for being Chipotle customers. Here are the three most critical things Chipotle needs to do to stay relevant in a hypercompetitive market where customers are prone to stray and loyalty means money.
1. Go mobile: delight customers by using mobile to communicate
Mark Crumpacker undoubtedly sees the value in acquiring customer data; during the same interview in which he dismissed loyalty programs, he stated, "We will provide our customers, at some point, various options through which they can pay for their food and we will capture data from them, whether that's through a third party or through the ability to use our own gift cards."
So Chipotle wants to capture data from their customers… but they plan on doing that by forcing them to pay with a gift card or by mobile phone? Why would a customer participate in this program if they're receiving nothing in return for their trouble? Acquiring customer data doesn't have to be a separate experience from granting rewards and bolstering loyalty from customers.
If Chipotle wants evidence that you can have your burrito and eat it too, they could look to a little coffee shop called Starbucks, who has built one of the most successful loyalty programs in the world by employing a hybrid approach where payment & a mobile experience is linked to the loyalty program — no need to sacrifice customer experience in the pursuit of excellent data. Mobile should be the centerpiece of communication with your customers; with push notification open rates around 80%, mobile dominates e-mail in terms of customer engagement.
2. Be yourself: Invest in loyalty programs that are consistent with your brand
Chipotle wants a unique loyalty program that speaks to their values as a brand — the same old tired punch card won't work for a company that defines itself by its ability to do things differently. In the past, Chipotle launched a loyalty program called "Farm Team" which rewarded certain customers for completing tasks online and learning about Chipotle's supply chain. Store managers identify and enroll frequent customers in this program, but the process of "drafting" customers to the Farm Team program was based on little more than manager discretion. What I'm suggesting is a more "Moneyball"-style approach to identifying, enrolling, and rewarding customers in New Loyalty programs. Chipotle would be armed with all the data to make their Farm Team into a dream team and really hit a homerun.
Just as customers have vastly different Chipotle orders, rewards should be different and tailored to individual customers. Steve Ells, Chipotle Founder and CEO, has stated, "Our focus on our unique people and food cultures has created an impressive demand for a restaurant experience that is redefining fast food for the better." A peronalized loyalty approach would be deliciously on-brand for Chipotle, who has built an experience around personalization of food and an elevated customer experience.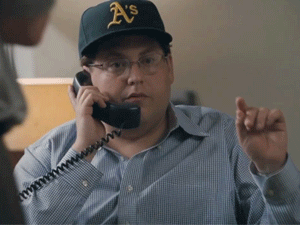 Source: giphy.com
3. Data strategy: almost as delicious as guacamole
The "new loyalty" paradigm is about more than handing out rewards to every customer who wanders into your store with no intention of returning — it's about having the tools to identify your best customers, make them even happier, and then make data-driven decisions about how to keep customers coming back. Mark Crumpacker stated, "If you can take an infrequent or lapsed customer and make them come to your restaurant just one more time, you would pay for the program." Chipotle's research, however, found that "there are virtually no loyalty programs that actually achieve that," he said. "What they do is reward your most loyal customers." The forward-thinking CEO would see those options — winning back lapsed customers and rewarding your loyal customers — and understand that they're not mutually exclusive (and that they're both achievable!).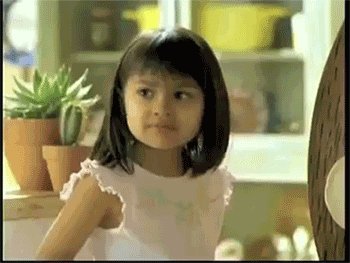 Source: giphy.com This is exactly why restaurants and businesses are embracing strategies that treat customers differently based on how they behave (and specifically enacting programs that address winning back infrequent customers) — it gives you the ability to reward your long-time loyal customers, and specifically target your lapsed customers. Customer retention is hugely profitable, and loyalty programs that utilize customer data can double as your best retention strategies.
Key Lessons Learned: There is hope for a Chipotle loyalty program
Chipotle, just as you defied the conventional notion of what "fast food" means by sourcing ethical, delicious ingredients, I challenge you to defy the conventional notion of what "customer loyalty" means within the industry by adopting New Loyalty: engage your best customers with mobile, use big data to learn more about customer behavior, and put a decidedly "Chipotle-esque" twist on how the program is executed. Time to move from Farm Team to the big leagues.