Let's take a look at the most important findings and takeaways from the recent BIA/Kelsey report, "Status and Review of Card-Linked Offers, 2015."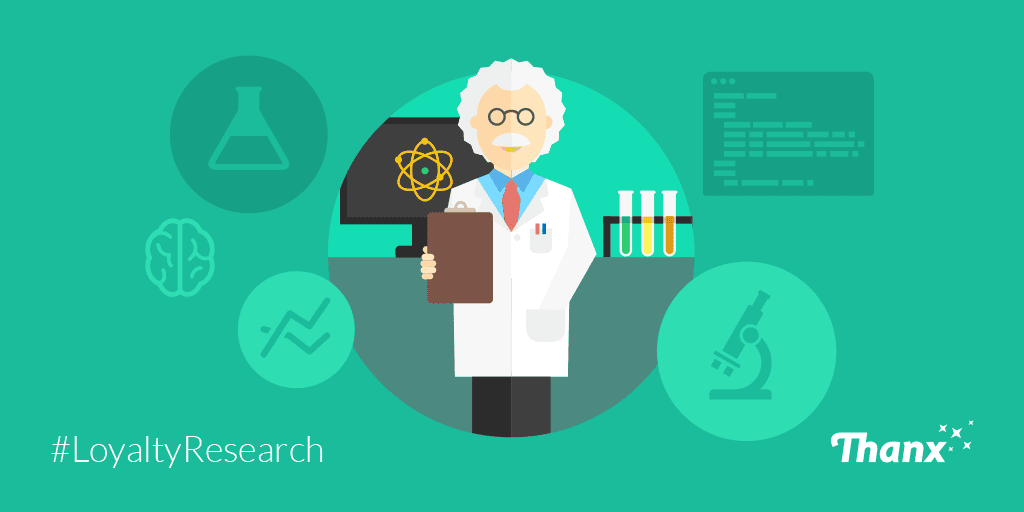 When a new technology emerges, a few early-adopters dabble but the vast majority stays on the sideline, naturally dubious. Inevitably, if that technology solves a real, painful problem with the status quo, others quickly jump in to give it a try – they view it as a risk worth taking. It is with the success of these first waves of experimenters that the technology becomes mainstream and the average consumer or business recognizes the obvious advantages of making a switch. This is the story of Geoffrey Moore's Crossing the Chasm.
In the real world, of course, it can be hard to identify where an innovation sits in this technology hype cycle. One important indicator of forward progress is the commencement of analyst coverage – simply put, industry analysts don't waste their time speculating. They spend their research resources on truly game-changing innovations that have begun to blossom.
Background On Card-linked Offers Technology
This is why we were excited to see the recent report by BIA/Kelsey titled "Status and Review of Card-Linked Offers, 2015," which discusses the growing prevalence of marketing solutions based on credit- and debit-card linked technologies. For decades, marketers have been left shooting in the dark, investing in direct-to-consumer campaigns with uncertain, impossible-to-quantify returns. And as a result, consumers have been stuck with unpleasant, messy redemption experiences (I mean, who came up with the idea of cutting out a coupon?).
Card-linked offers solve this problem. For merchants, it's possible to directly measure actual return on investment from a promotion. And for consumers, there are no hoops to jump through at check out. Just pay as usual. No wonder the report discusses significant growth in the application of card-linked technologies – just look at some of the active implementations: BankAmeriDeals, AMEX Offers, Microsoft Bing, and Coupons.com.
Why Card-linked Offers Technology Works
The same technology that underlies these industry leaders in card-linked offers is what powers Thanx (see our Security Promise). However, Thanx is the only solution that is actually focused on customer retention, not just discounts and offers. Why does this matter? Because incentivizing an incremental purchase from an existing customer is at least 7x more cost effective than acquiring a new one. That means 7x more bang for your marketing buck.
But wait (some might say), isn't loyalty hard, given the need to integrate everything at the point of sale and get consumers to participate? Not with card-linked technology. No integrations. No new hardware. No added steps at checkout for consumers. No extra hoops to jump through for staff.
As such, it's no surprise to us that "card-linked offers" are becoming far more prevalent among financial leadership groups / technology titans – and Thanx continues to push the envelope, supercharging our campaign performance with ROI as high as 1000% (see: Winback).
We see an even bigger opportunity for what we think should more accurately be defined as "Card-Linked Services" and firmly agree with BIA/Kelsey's top finding: "Card-linked offers is a growing category, with momentum." 
Key Takeaways From BIA/Kelsey's "Status and Review of Card-Linked Offers, 2015"
Here's my response to five key findings from the report, especially in areas where Thanx has a slightly different perspective (Note: "CLO" stands for "Card-Linked Offers"):
1) BIA/Kelsey: "CLO buy and conversion rates are high. CLO unit sales and conversion rates are consistently high, often in the three to 12 percent range."
ZG: Absolutely. The combination of card-linked technology paired with mobile is very, very powerful. Thanx has seen redemption rates well-above 30% for targeted promotions.
2) BIA/Kelsey: "Cash back is the preferred CLO reward type. Different types of rewards are available for CLOs – including cash back, loyalty points leading to gifts, and perks."

ZG: At Thanx, in addition to cashback rewards, we offer item-level and experiential rewards as well as other non-cash discounts; we have NOT found that cashback is the preferred type. Sure, it makes a lot of sense in some industries (such as fine dining, for instance, where a business might not want customers to stress about bringing in a coupon), but in most cases, cashback can be a blunt instrument for customer retention (i.e. anyone can give cashback). Many of our merchants would rather sacrifice margin than top-line revenue, so they use card-linked to simplify the "accrual" portion of the experience (tracking spending to qualify), but redeem rewards through a more traditional channel or through mobile. Overall, there is a clear use case for both options; that's why we offer both.
3) BIA/Kelsey: "No single category dominates theCLO space. Top categories typically include quick service restaurants, fast casual, specialty retail, and entertainment."
ZG: We completely agree. Thanx works with merchants in nearly 20 different industries (check out our eBook on key loyalty benchmarks in restaurants and retail). Literally anywhere that accepts credit cards can now have an integration-free loyalty program: restaurants, bowling alleys, cars washes, hardware stores and more… That said, there are certainly industries where our card-linked approach to loyalty is particularly powerful. In the pizza industry, for instance, where orders come in-person, over the phone and online, traditional integrated solutions are costly and impractical. But no matter how a consumer orders pizza, they are paying by card and thus earning rewards with Thanx. Check out www.pizzaloyaltyprogram.com to learn more.
4) BIA/Kelsey: "Coalition points are preferred to merchant-specific points. 'Coalition' reward points are preferred over merchant-specific reward points."

ZG: While we see the value to consumers in a coalition model, it simply doesn't make sense for most merchants. Our merchant partners have worked hard to develop their brand and build one-to-one relationships with customers; they don't want to reward someone with a discount that was "earned" by spending somewhere else. This makes sense, as merchants want to target their best customers (or highest potential customers) – NOT just promiscuous deal seekers AND they don't want their brand mixed up with competitors or "lesser" brands. At Thanx, all reward programs are merchant-specific and highly-tailored to each specific brand.
5) BIA/Kelsey: "The CLO experience for merchants needs improvement."

ZG: We completely agree. It's not enough to just show some data; business owners are busy and they need actionable tools, not insights. Our Winback campaigns are a good example of the next level of sophistication that's needed. For individual consumers at an individual merchant, we determine a spending baseline. When consumers deviate from it meaningfully, we send an optimized promotion to "win them back". These campaigns are sophisticated, require the data enabled by card-linked offers, and see ROI as high as 1000%.
If you're interested in learning more about card-linked offers technology, you can purchase the BIA/Kelsey report below. Any other questions, please let us know.