Shoes. We all wear them. We all need them. They don't last a lifetime, so we buy them — in abundance! With footwear generating revenue of $20 billion annually in the USA alone, and 2.4 billion pairs of shoes sold in 2014, let's take a look at the top footwear industry trends and what you can do to address them.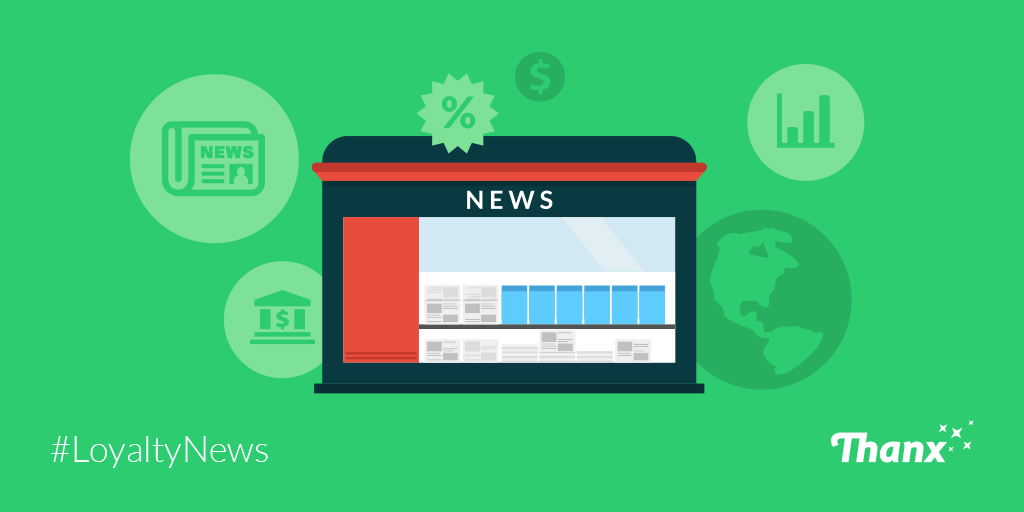 "Invest in your shoes and your sheets because if you're not in one, you're in the other." – Anonymous. Shoes have firmly placed themselves in the landscape of consumers' lives. First sold to address a need, shoes now flourish out of consumers' desire for material goods that directly affect their quality of life. The market for shoes is booming. Just take a look at the sheer amount of dollars generated by shoe-wear giants Nike, Puma, and Adidas during recent years: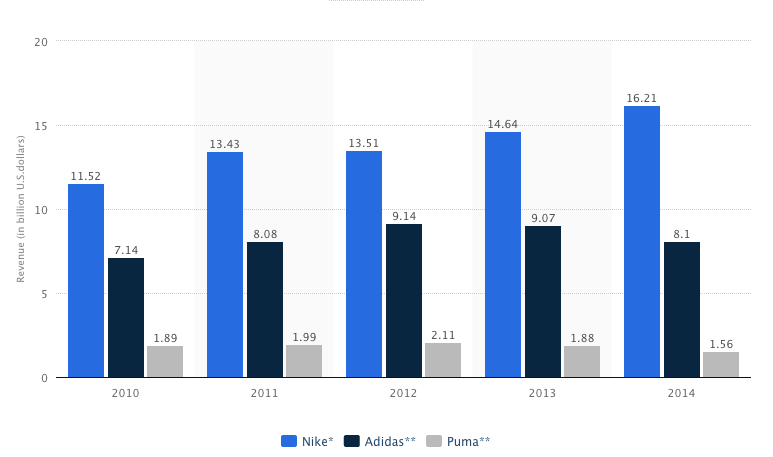 Graph courtesy of – http://www.statista.com/statistics/278834/revenue-nike-adidas-puma-footwear-segment/ With all these dollars spent, independent and boutique shoe stores have to make a choice: (1) be left in the dust as the shoe giants steal more and more market share, or (2) carve out a unique niche and steal market share from everyone else. For those in the latter camp, now — more than ever — is the time to focus on building a loyal customer base. Customer retention is fundamental for boutique shoe store success. By driving more repeat customers, you will increase customer spending 30% and visit frequency 18%.  To that end, let's take a look at how boutique stores can capitalize on the top 5 shoe industry trends to develop that loyal customer base that's so critical for long-term success.
1. Prepare Your Business For The New "Female Power"
Footwear industry trend:
More women than ever are joining the workforce (YAY!) — an estimated 1 billion more women will join the workforce in the next ten years. This will dramatically change the type of shoe females purchase. Women's casual shoes accounted for 17% and women's dress shoes only 13% of the shoes sold in 2014 — expect these numbers to increase very soon.
Your company's position:
The shoe industry needs to prepare for the rise of women's dress shoes. Anticipating the change in shoe demand, and having the right data on your customers, will enable you to send offers directly to specific customers (if sent on their mobile device, all the better). For example, offer real-time rewards to loyal customers for styles with too much available inventory. This will grow profits and help you manage storage costs.
2. Drive "Web-Rooming" Customers Into Your Brick-And-Mortar Store
Footwear Industry Trend:
Due to the widely-adopted use of online shopping, 60% of customers browse shoes online before entering a brick-and-mortar store to actually make a purchase. This phenomenon, known as 'web-rooming,' decreases person-to-person contact. When the customer knows exactly what they want before entering the store, merchant-customer interaction decreases, making it progressively more difficult to build brand loyalty.
Your Company's Position:
Merchants must retain and engage customers between online browsing and in-store purchasing. Use incentives such as:
Deliver discounts to those who purchase in-store after shopping online
Provide online ordering with in-store pickup
Send exclusive in-store promotions direct to consumers' smartphones to boost foot traffic
Being able to collect actionable data on your customers both online and in-store is vital, so make sure you install an effective loyalty system that provides customer intelligence regardless of whether purchases come online or in-store.
3. Make Sure Your "Show-Rooming" Customers Purchase From Your Online Store
Footwear Industry Trend:
On the flip side of web-rooming, 51% of shoe customers browse shoes in-store before then purchasing online. The competitive online marketplace has allowed for a growth in this discounted shoe economy, with websites such as rackrooms.com and shoemall.com having great success offering older-season styles. That said, buying shoes online after trying in-store runs the risk of sales not converting (not to mention the shoes not fitting or the unholy task of returning via mail — NIGHTMARE — personal opinion : ).
Your Company's Position:
There is only one benefit for trying on in-store and buying online — if the customer who tries on in-store also purchases from the same business online. It is thus crucial businesses effectively engage customers when browsing in-store, as this reduces the risk of in-store browsing not converting to an online sale. Most importantly, ensure your Sales Associates are knowledgeable about your product — when customers do visit in-store and have a positive experience, they will have more reason to come back (where you have more control over the sales process).
4. Make Sure Your Business Creates Repeat Purchases
Footwear Industry Trend:
Americans are estimated to spend $27 billion on footwear in 2015, and each consumer will on average purchase 7.5 shoes this year. Women visit shoe stores at least once a month, as the increased popularity of 'on trend' shoes has decreased shoes' lifetime values (gone are the days of one or two staple shoes for all your outfits). The more you can adapt to a high turnover of styles, the more your business can stay relevant for high-frequency shoe buyers.
Your Company's Position:
Creating brand loyalty is now more prevalent than ever in the shoe realm — there are people who have genuinely started a riot to get limited edition Air Jordan's with a price tag of $200. Keeping the latest styles in your store will ensure that your customers come back to you (and only you). If they can rely on your business to deliver the best shoes, they will become a store ambassador (which means you get more sales without dropping a penny).
5. Fish Where The Fish Are – Millennials and Mobile
Footwear Industry Trend:
On our daily commute, what do we do? In an ideal world, we would meditate, read, set some personal goals, or even do some work. But in reality? We scroll our phones — browse social media, search our favorite sites, and (when we're feeling a little low) shop! Americans have their phones by their side 22 hours a day. Millennials spend an average of one hour a day shopping online and millennials control $200 billion spending power. Statistics like this, screaming "Get A Mobile Strategy," can't be ignored.
Your Company's Position:
Let's not make our lives any more difficult than they need to be. Marketing has undergone a pivotal shift in the past decade or so. Boutiques can no longer use blanket marketing techniques hoping someone will pick up a message and relate. Marketers have to engage directly with customers on their most personal device to remain relevant. Mobile is the easy, smart, and accessible path, so don't try to reinvent the wheel. Adopt what is already working and engage with your customers through their favorite medium – smartphones.